We've crashed offices, golf courses, parties, patios and even ski hills. But this year, we're on a crash course for your BACKYARD! We're adding some sizzle to your rear facing oasis.
Get the LiVE 88.5 Backyard Crashers in there for tunes, prizes, personality and a bucket of backyard fun!
If we crash your backyard we'll hook you up with a Dream Chair from Club Piscine Hunt Club, and a bunch of snacks from the Real Canadian Superstore! Plus you'll have the opportunity to make your party mosquito free with Mosquito Buzz!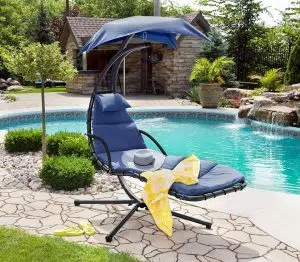 The LiVE 88.5 Backyard Crashers. From Club Piscine Hunt Club, Real Canadian Superstore, Mosquito Buzz, and Ottawa's alternative rock LiVE 88.5!
To enter your backyard for a day of fun, please fill out the form below. Please note, that due to the number of applications received, we will only be contacting people selected to participate in the program. If you are selected, the LiVE 88.5 promotions team will contact you to set up a date for your backyard party!