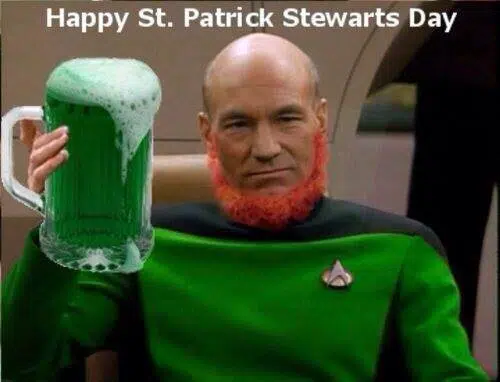 Saturday, March 17, 2018
Paul Carriere from Pauls Picks
Friday, March 16, 2018
On the show…
Séan McCann from Great Big Sea
The Friday Morning Thumb with Louis B Hobson
Patrick's Day is considered the luckiest day of the year to get married… unless it falls on a Saturday.
According to this Irish proverb….
Marry on Monday for wealth
Tuesday for health
Wednesday the best day of all
Thursday for losses
Friday for crosses
Saturday for no luck at all.
When is the last time that you got lucky?
Headline of the Day
Language-learning website Duolingo offering Klingon course
Montreal mulls adopting separate traffic laws for cyclists
Fully driverless minivans are putting people to sleep
TECHBiTES
Facebook Lite is now available on Android in Canada
Apple shows off its parental features with new 'Families' page
Citizen Scientists Discover A Mysterious Aurora They Named "Steve"
Google is opening up Maps so game developers can create the next Pokémon Go
The Good, The Bad & The Ugly
A hot bath can burn as many calories as a brisk walk
Ontario Winter Games offers to replace medals after incorrect French translation