Noel Beausoleil
Friday, December 1st, 2017
Didn't manage to make it on to Parliament Hill for this past Canada Day?
Don't worry! All the action was caught in one photo.
Photographer Stephen Wilkes stitched together 20 hours worth of photos into one big one.
It includes everything from the royals meeting Prime Minister Justin Trudeau, to the fireworks at the end of the night.
In an interview with CBC, Wilkes said that editing took about month, and that he wanted to create a piece of art in which you would see something new every time you looked at it.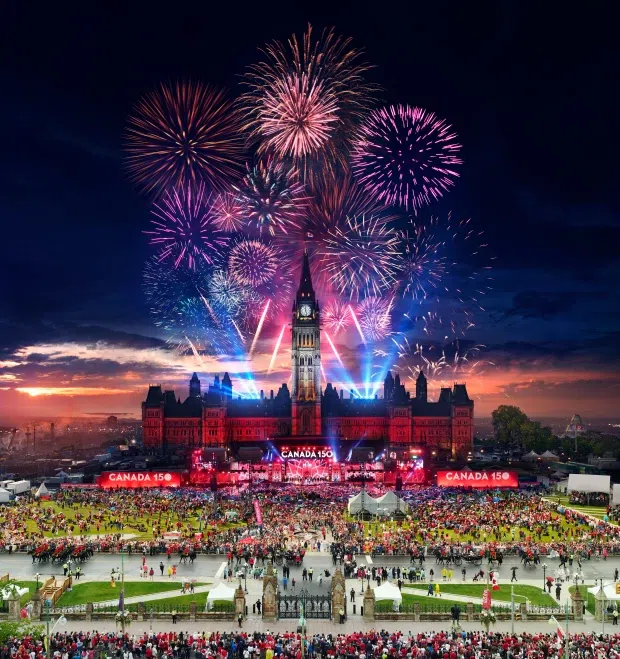 Day To Night by Stephen Wilkes